Robert J. Fleming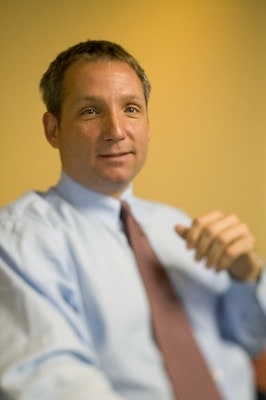 "For my money, he's the best lawyer in Atlanta. I could tell right away that he's smart, works hard, communicates clearly and really cared about my case. He handled himself like a pro in the courtroom and it was obvious to everyone that he was better prepared than the other side and that he knew exactly what he was doing every step of the way. It's nice to see someone who takes pride in what they do. I could not be happier with Rob Fleming or the results of my case."
S.K.
Atlanta, Georgia
---
Robert J. Fleming specializes in wrongful death, serious personal injury, medical malpractice and dental malpractice. Mr. Fleming is a former insurance defense attorney who has successfully tried numerous cases to verdict, resulting in millions of dollars of recovery to his clients. In addition, Mr. Fleming has obtained substantial confidential settlements for his clients in numerous serious personal injury, medical malpractice and business litigation cases.
Notable cases that Mr. Fleming has served as lead counsel on include: Wert v. Weiser, et al. No. 99VS15524D (Fulton County, Georgia State Court, September 26, 2002). This was the first medical malpractice case Mr. Fleming tried as lead counsel and resulted in a $5.5 million verdict. Defendants made no offer of settlement prior to trial. Mr. Fleming's first trial as lead counsel, Wilson v. Brantley, No. 93VS7837 (Fulton County State Court, January 10, 2001) resulted in a $705,000 verdict. The last offer of settlement by defendants prior to trial was $30,000.
Mr. Fleming has also successfully represented the founders of a small software company in a securities fraud case in the U.S. District Court-Northern District of Georgia Federal Court. Mr. Fleming and co-counsel represented an Indiana company that developed and sold computer-based practice management systems to medical offices. The defendant corporation acquired the client company in a stock-for-stock exchange. Soon after the merger (and prior to Mr. Fleming's clients being able to sell their newly acquired stock), the stock of the acquiring company crashed. Mr. Fleming asserted claims against the acquiring company and its top management based on false and misleading statements made in the merger agreement about Defendant's financial condition, its intent to change its business strategy and its business prospects. The case settled on the eve of trial for $3,250,000.00. Mr. Fleming has resolved many more cases that have resulted in very large recoveries for his clients, many of which are protected from disclosure by confidentiality agreements.
Mr. Fleming started his legal career as an insurance defense lawyer representing defendants in medical malpractice, personal injury and business litigation cases. Prior to joining Katz Wright & Fleming, LLC, Mr. Fleming was the founding partner of Fleming Fried & Bonder, LLC and a partner with Evert & Weathersby, LLC in Atlanta, Georgia. During his four-year tenure at Evert & Weathersby, Mr. Fleming acquired considerable trial and courtroom experience in commercial litigation, products liability, personal injury and toxic tort cases. Mr. Fleming started his legal career as an associate in the litigation section of Coats, Rose, Yale, Holm, Ryman & Lee in Houston, Texas. While at Coats Rose, Mr. Fleming represented corporate clients in complex business litigation matters and also represented doctors, nurses and hospitals in medical malpractice lawsuits.
Prior to attending New York University, Mr. Fleming served as a Military Policeman in the United States Army. During his tour of duty, Mr. Fleming served as a Military Police Liaison between East and West Berlin at Check Point Charlie in the American Sector along the Berlin Wall. He received numerous certificates of achievement and letters of appreciation for outstanding performance and professional competence. As a result, in addition to being active in his community, he is a staunch supporter of United States military veterans and is committed to providing them access to the quality legal assistance and medical care that they rightly deserve.
Mr. Fleming enjoys the highest rating ("AV") in both legal professional ability and ethical standards awarded by the Martindale-Hubbell Legal Directory. Ratings are based on confidential and candid evaluations submitted by lawyers and judges throughout the world. Over one million lawyers are rated with less than 15% achieving an "AV" rating, which signifies that a lawyer has reached the height of professional excellence. Mr. Fleming has been named many times as one of Georgia's "Super Lawyers" by the publishers of Law & Politics Magazine and Atlanta Magazine. He also has achieved a perfect 10/10 rating on the AVVO lawyer rating scale since 2010. He has been admitted to practice in all Georgia and Texas State Courts, and the Northern District of Georgia and Southern District of Texas federal courts*. In addition, Mr. Fleming enjoys national recognition in the area of dental malpractice and has successfully litigated catastrophic personal injury, dental malpractice, wrongful death and complex business cases throughout the country in association with local counsel in a number of states.
Mr. Fleming is a former instructor with the National Institute of Trial Advocacy (NITA) at Emory University. His speeches and publications to other lawyers and legal professionals on trial advocacy include: Effective Use of Technology in the Courtroom (Invited Speaker) at the George R. Brown Convention Center, Houston, Texas; Trial Advocacy, How to Deliver an Effective Closing Argument (Invited Speaker) for the Institute of Continuing Legal Education; How to Achieve Large Verdicts (Invited Speaker) to the Georgia Trial Lawyers Association; Recent Developments in Medical Malpractice Law published in the Verdict Magazine; and Initial Case Management and Effective Document Control (NBI Savannah, Georgia 2019). He is very active in the Atlanta community having served as the Chairman of the Board of Directors of the Atlanta Bar Association Lawyer Referral and Information Service Program (LRIS) and has served as a board member for many years. LRIS is a non-profit public service arm of the Atlanta Bar Association which helps the public find attorneys who possess legal professionalism, integrity and commitment to legal service. Mr. Fleming has also served as a mentor to young Georgia lawyers in the State Bar of Georgia Transition Into Law Practice Program and currently serves on the Altanta Bar Association Wellness Committee. In addition, he, along with his law partner, Lyn Dodson, is a facilitator and community volunteer for the annual Law Day USA #mywordsmatter in conjunction with the Atlanta Bar Association, Gate City Bar Association, and The Buckhead/Cascade City Chapter (Atlanta, Georgia) hosted by Judge Gail Tusan. He received his undergraduate degree from New York University, his M.B.A. in Finance from Hofstra University in New York and his law degree from Emory Law School. He is a current member of the State Bar of Georgia, the State Bar of Texas*, The Atlanta Bar Association, and a former member of the Georgia Trial Lawyers Association, the Georgia Civil Justice Political Action Committee and The Association of Trial Lawyers of America.
Please contact Mr. Fleming directly by calling (404) 525-5150 or contact us online to discuss your case in complete confidence.
*Admission to Texas state and federal courts is on an inactive status.